---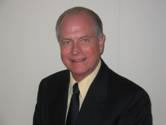 ED BORDENAVE CPCU, ARM
PRESIDENT
ed@continentalriskins.com
Ed has been involved in the wholesale end of insurance since joining IWest Insurance Managers/Swett & Crawford in 1978. He has over 34 years of insurance experience. He has extensive experience in the underwriting and placement of Financial Service risks as well as products liability and commercial general liability exposures.
Ed has developed and underwritten a number of successful programs involving motor truck cargo, residential day care facilities, public entities, public official's errors and omissions, structural and agricultural pest control, landscapers and tree trimmers.
In 1996, Ed was a contributing author to the Surplus Lines Insurance Practices text, which leads to the Associate in Surplus Lines Insurance (ASLI) designation. In addition to conducting Continuing Education classes, Ed has also delivered over 400 sales and sales management seminars. He currently holds the CPCU and ARM designations. He received his B. S. degree in marketing from the University of San Francisco and his M.B.A. degree from San Jose StateUniversity.
---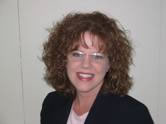 JEANA RAMOS CIC, CPSR
VICE PRESIDENT

jeana@continentalriskins.com
Jeana has been involved in Excess & Surplus lines since 1994. Prior to co-founding Continental Risk Insurance Services, she was the leading producer in a $34,000,000 agency. She has a keen understanding of insurance concepts and principles.
Jeana currently holds the CPSR designation and has also attained her Certified Insurance Counselor designation. She has helped design manuscripted policy forms, established procedures to enhance workflow and conducted training classes for insurance agents. She has a B.S. degree in Paralegal Studies with a minor in Community Affairs. She is the past President of the Insurance Professionals of San Joaquin County and currently maintains an active membership.
Jeana has two daughters and her husband is a firefighter/paramedic. While she is spending time with her family, she enjoys water skiing, snow skiing and exercising.
---
SUSAN VAN NESS CISR, CPIW
susan@continentalriskins.com

Susan started her insurance career in 1985. She has had both retail and wholesale brokerage experience and has also spent time as a property underwriter for an insurance company. Susan has attained both the CISR and CPIW designations and is a past President of the San Joaquin County Insurance Professionals. Susan enjoys spending time with her two children.
---
JENNIFER EATON
Producer
jennifer@continentalriskins.com
Jennifer attended UC Santa Barbara and has had spent considerable time working with local sporting organizations. She enjoys watching her four children participate in local sporting events.
---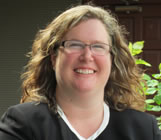 Kelly Stephens
Producer
kelly@continentalriskins.com
Kelly began her insurance career in 1994. She has both retail and wholesale experience and most recently spent the last 8 years working for a national wholesale firm. Kelly is currently pursuing her CISR designation and is the current President of the Insurance Professionals of San Joaquin County. She attended San Joaquin Delta College and Stanislaus State University.
---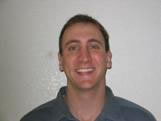 Brian Bordenave MCSE
Director of Information Technology
As the Director of Information Technology, Brian assists us in meeting our service commitments to our retail customers by establishing and maintaining state of the art technology. He is a graduate of Micro Skills in San Diego. In addition to the A+ certification, Brian also holds the MCSE and is currently pursuing his Microsoft SQL Certification. Brian resides in San Diego and enjoys running, golf, snowboarding and stand-up comedy.